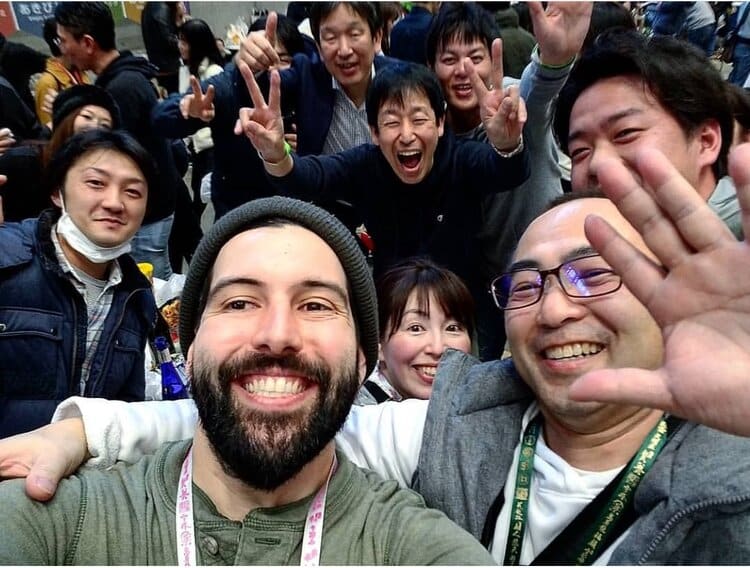 North is a unique and vibrant restaurant situated on 3 Luongo Memorial Square in Providence, Rhode Island. It opened its doors back in September 2012. Run by a team of close friends, North is open for dinner seven nights a week.
Since its inception, North has been constantly evolving and growing. What started off with a modest menu of four dishes, seven staff members, and opening only five days a week is now very different. Our menu has significantly expanded – sometimes featuring over twenty-five dishes – our team has nearly doubled in size and were open for dinner throughout the entire week.
However, due to this growth comes change and evolution that isn't always easy to accept or understand. Prices must reflect the costs of running such an establishment, so unfortunately prices have seen an inevitable increase. As the owner of the restaurant I fully understand what it is like to live from paycheck to paycheck, not being able to afford going out for dinner or lunch on a regular basis. It was my goal to have an accessible restaurant where everyone in the city could come and enjoy a delicious meal.
But I refuse to compromise on my core values; providing a unique dining experience with great service, supporting our local farmers, fishermen and community members by purchasing locally sourced ingredients, and running a kitchen that offers staff members career opportunities to grow. By increasing prices slightly, it not only helps cover the costs of running North, but also allows us to continue doing what we do best – provide high quality meals for all of our guests and create employment opportunities within our community.
It is important for me that people understand that when they choose to eat at North they are investing in something bigger than just themselves – they are supporting their local economy and creating positive social change. I am proud of what North has achieved and I believe that with our loyal customer base, we can continue to provide a unique dining experience for years to come.
Thanks again Rhode Island, thank you Providence. Thank you for your continued support. Without you, none of this would be possible. Please keep eating at North so that we can keep doing what we love – creating delicious meals in an atmosphere like no other.
James
Meet My Friends
Andrew McQuesten
Andrew McQuesten is an integral part of North's kitchen management team, joining the restaurant way back in 2013. During his tenure at North, he has shared countless laughs, tears and hugs with the rest of the staff, as well as achieving a feat that no other man has been able to do: shooting a live and wild turkey with a bow and arrow at the restaurant.
Ryan Doyle
Ryan Doyle came on board as a manager for North's kitchen in early 2016. Having spent some time working for various lower-tier restaurants before becoming an omelette expert at Nick's on Broadway, Ryan then decided to work at Ssam Bar in the city before eventually making his way to North, where he continues to masterfully cook rice cakes – not to mention he recently acquired some new Brooklyn-based trends when it comes to hair length.
Tim Shulga
Tim Shulga was the powerhouse behind North's operation until 2015, bringing in fresh ideas and whipping up delicious dishes such as kimchi and red curry with ease. His crucial role in the restaurant was irreplaceable while he was still working there.
Jenn Wittlin
Jenn Wittlin is without doubt North's front of house hero – keeping everything running smoothly by preventing invoices from getting lost or checks from going uncashed. Her organizational skills are key to maintaining operations at all times.
Michael J Lawyer
Michael J Lawyer was another major player responsible for the culinary greatness of North from 2013 until 2015 – pushing boundaries with creative recipes and skilfully creating dishes that were far ahead of their time. Plus, he also holds out hope for meeting Taylor Swift one day…in the rain!
Kelly Dull
Kelly Dull managed North's bakery from its inception up until summer 2015 – her hardworking nature combined with her creative flair brought about mouthwatering treats such as her signature chocolate chip cookie which is why people keep coming back for more even now!
John Toon Chester
John Toon Chester was fundamental in setting up various aspects of the restaurant such as front-of-house management, mapping out areas in detail and overseeing construction projects within it – so much so that even today we still honour him by having a drink named after him! Following his retirement to Arizona in 2014; John makes occasional visits back home whenever there is a need for extra help around here.
Conor Landenberger
Finally but certainly not least we have Conor Landenberger; part time builder full time bud who designed and built most parts of our bakery together with John Toon Chester's expert direction during his spells living here in Rhode Island – even now he still finds time every few months drop in to make repairs or build additional improvements no matter how small they may be! He works diligently but never passes on an opportunity for fun – something we love about him dearly here at North!